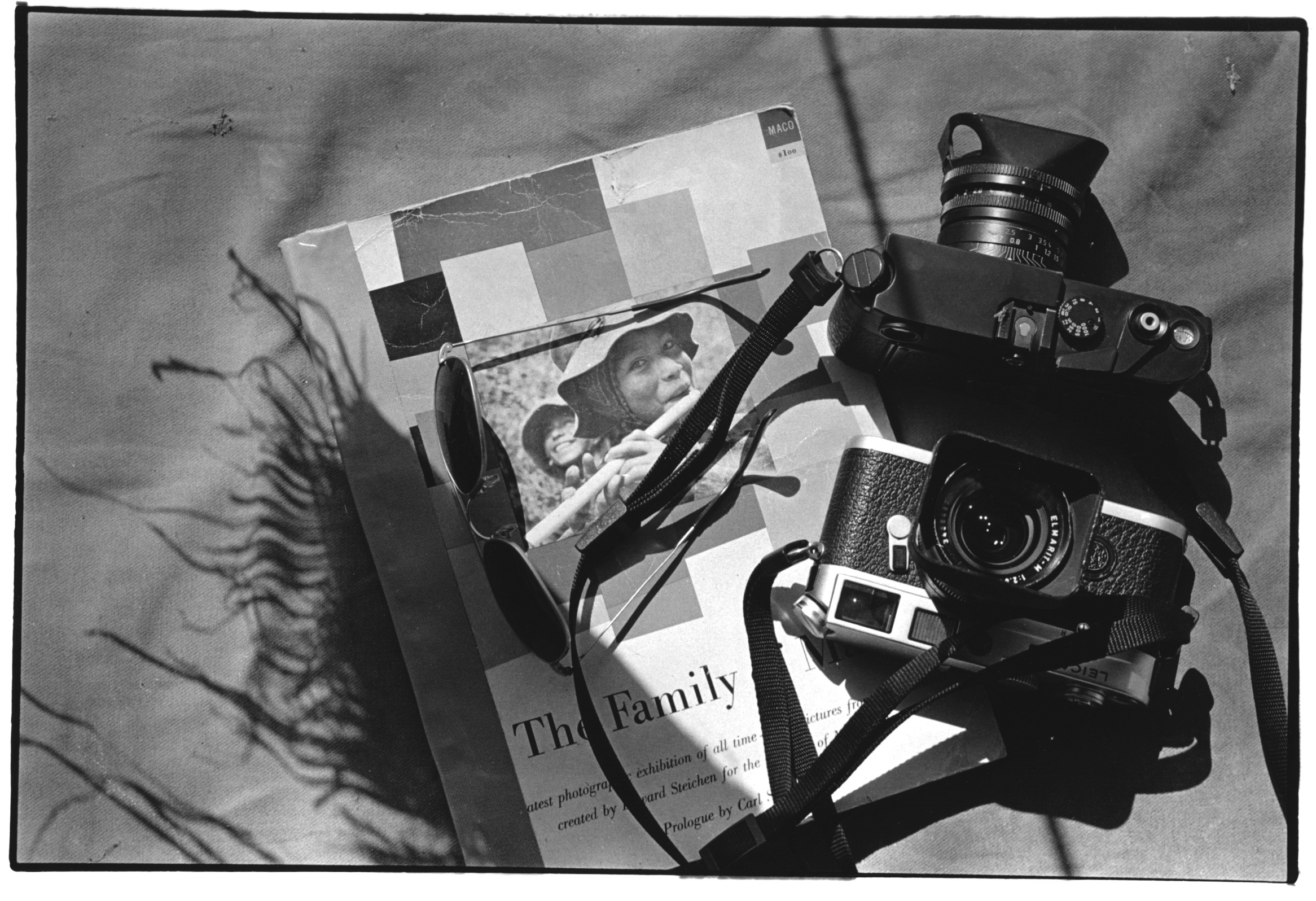 It was in 1997, when we were about to collect images for the exhibition 'Meanwhile'  sponsored by Danish NGO DanChurchAid.
Mikkel Østergaard was commissioned to do Israel and the occupied territories and one day he sent me this photograph that I have kept ever since. Sitting in a beduin camp on the West Bank he composed an image of his two Leicas (not sure about the third camera), his Ray Bans and his vintage sample of the catalogue from the famous 1955-exhibition 'Family of Man'.
Especially 'Family of Man' was the inspiration for us. We were all grown up with that in our house, maybe this was what inspired us to get into Photography.
The exhibition came up in early 1998 in Photographic Centre, back then created by Lars Schwander. The catalogue for the Meanwhile exhibition has been out of print for many years. I have however the last few samples at home…