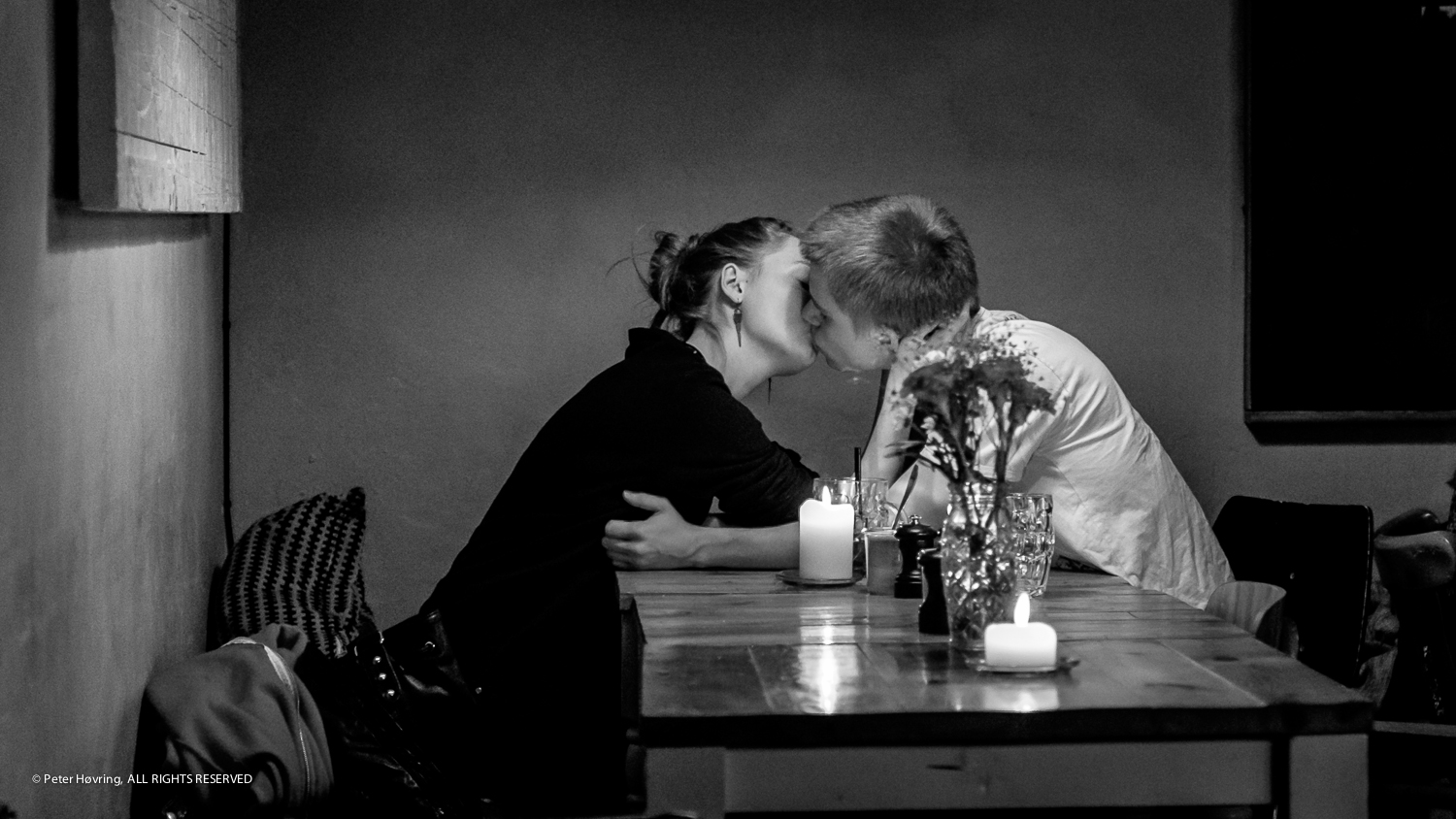 A passionate kiss at the cafe Pixie, Bopa plads, Copenhagen.
Often when I see a couple like this in love at a cafe, I am immidiately reminded of Peter Turnley and his wonderful book "The french kiss, a love letter to Paris"  which I own.
This time, in Copenhagen, the couple was kissing for so long that I had time to get my camera from my bag and shoot.